Meet some recent participants and hear about their experiences on the ATO Evergreen Program.
A day in the life video
Evergreen participants share their personal experiences and what a typical day as an ATO Evergreen Program participant looks like for them.
Watch a video of our recent Evergreen participant Jessica Morrissey talking about their experience in the Evergreen Program:
A day in the life of Brandi Salmon
Brandi shares what her day is like as a 2020 Evergreen Program participant.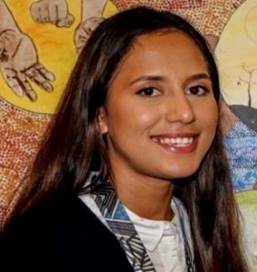 6:30 am
Time to wake up! I have an extra strong coffee in the morning and get ready for work.
7:40 am
I catch the bus into Hobart CBD. The ATO building is only a short walk from the bus stop which is always handy.
8:30 am
I start my workday at 8:30 am. I usually check my emails and get my systems up and running ready to start around 8:45 am. If I'm ever running late, I can use my accrued flex time or work back the time after checking with my manager and team leader.
One of the great things about working at the ATO is we can access flex time arrangements anytime between 7:00 am-7:00 pm. If you're super organised and have some flex hours accrued, you can even take a full flex day occasionally.
9:00 am
I look at my priorities list for the day and get to work.
I work in Law Design & Practice (LDP), in the Performance and Insights area as a planning and reporting officer. I love working in this team because we get to serve the community and our clients by ensuring the tax and super laws are informed, understood, administered and applied with confidence and integrity. The team also develops and implements the LDP performance framework, group reports, new measures, as well as managing the ATO's Cabinet business, and coordinating Board of Taxation and Senate Committee hearing briefing papers.
9:30 am
My work priorities could include things such as identifying risks in the different business lines and developing a risk register, watching Senate Estimates online, or learning and development webinars and training modules. No two days are the same at the ATO, and the opportunities to learn something new are endless.
10:15 am
Tea break time! Sometimes I use this time to go speak with my fellow Evergreens, go get another coffee or have some snacks at my desk.
As a new employee in the Evergreen Program, I was quickly inducted into the Moondani Network within the ATO. The Moondani Network is a place where Aboriginal and/or Torres Strait Islander peoples can come together and celebrate Indigenous culture. Being a part of the Evergreen Program has been great, I've been able to meet so many new people early on and have made friends rather quickly.
10:30 am
Around this time on a Monday, I will attend a Project Team tracker meeting with my team. We will have a check-in and discuss the priorities for the week ahead. I usually have several tasks I need to work on at any given time. My team is super supportive and if I'm ever feeling overwhelmed with my workload I can reach out for some assistance.
12:30 pm
I usually take lunch around 12:30 pm unless I am on a call or am working on an activity. Depending on the weather here in Tassie, I will go for a walk at lunch time to get some fresh air and stretch my legs.
1:00 pm
After lunch I go back to working on the activities assigned to me. I have another look at my priorities list and decide whether anything else needs my attention today. I work in order of deadlines. I will also have a look at Jira, a work management tool we use in our team. I was given the opportunity to be the Jira Champion so I am continually searching for information about it that may assist the team.
2:30 pm
Break time again! In my spare time I am an artist, so I usually go for a quick walk to the art store down the road from my ATO building which is super convenient.
4:21 pm
I finish my workday. I pack up my desk and say goodbye to my colleagues before heading to the bus stop to catch the bus home.
A day in the life of Shakeela Williams
Shakeela shares what her day is like as a 2020 Evergreen Program participant.
Second rotation, ATO Digital Identity Services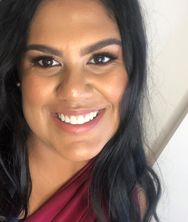 6:15 am
Wake up and get ready for the day ahead. This usually involves showering, skincare and getting my toddler's lunch and clothes ready for day care, before he gets out of bed (winning!).
7:00 am
My son, Nakoa, hops out of bed and is ready for the day. I get him dressed, fed, and I also give myself some nutrition (mostly caffeine). I then get both of us in the car to drop him to school and drive to work. The biggest perk of living in the heart of Penrith is that both Nakoa's school and the office are about 5 minutes from our house.
7:45 am
Arriving at work, the first thing I do is pack away my lunch, grab some water and make myself a tea or coffee. After this, I log into the computer and check my emails, calendar, and the team's mailbox as well. I always like to keep the team mailbox clean and sorted so that it is easy for everyone to see if there are any action items for the day. I then prepare for any meetings coming up.
8:00 am
I reach out to my Rotation Manager to debrief about the previous day and see if there are any tasks that need to be completed urgently. If there is, we chat on the phone, and she runs me through what needs to be done.
One thing I have learnt is that in the project world, no day is the same. I could be full of work, super busy and have no time for a chat one day, and the next is slower and I have more time to read and do research. It's great!
10:00 am
During this time, I complete all my tasks, whether it be preparing a PowerPoint presentation for stakeholders, generating or cross-checking data through systems, drafting emails, attending meetings, or basic admin tasks. Like I said, no day is the same. It's amazing to work in an area where I hold a lot of passion. I appreciate being able to put my Certificate IV in Project Management to use.
12:00 pm
Lunch time! All of us Evergreens in the Penrith office are in different teams for our second rotation, so we use this time to catch up with one another. It's so good to have supportive colleagues who know exactly what you're experiencing and know how to have a good laugh.
1:00 pm
The afternoon is spent catching up with my Rotation Manager, finishing tasks that I have been assigned and some days – checking in with my Program Manager. Every fortnight, we have a meeting with our program manager to check in on how we're going, talk about any questions or queries or discuss any issues that need actioning. This is a great way to debrief for the day!
4:00 pm
Once home time comes around, it's either relax with a wine or the gym for me. Whichever suits you best, make sure you get a good night's rest for the next day, because honestly, you never know what a new day will bring at the ATO, I love it!
A day in the life of Richelle Hextall
Richelle shares what a typical day was like as a former 2018 Evergreen Program participant.
Second rotation, People Change Management team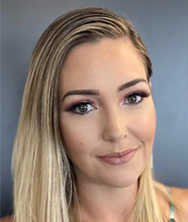 5:00 am
I find that getting up just that little earlier gives me a little time to myself (to have a coffee in peace!) before the kids get up and we all start getting organised for our busy day ahead.
6:30 am
The kids have eaten breakfast and are dressed for school. I will have a protein shake on the way to drop the kids off to before-school care.
6:45 am
I have a long commute to work every day, but I love listening to true crime or comedy podcasts on my way to fill in the time. I generally put on some music before I get to work to give me a boost of energy for my day ahead. I typically get to work just before 8:00 am every day but my role is flexible so there was no pressure 'being late' or delayed due to traffic.
7:50 am
We have a large cohort of Evergreens in my office that have all bonded throughout the program. Each morning we generally find ourselves walking from the carpark to the office together, usually planning where we would meet for lunch, usually outside to enjoy the beautiful Queensland weather.
7:55 am
Once in the office, I say good morning to my team and other colleagues that sit around us. I'm a bubbly person so I have no problems introducing myself to those who work on my floor or any new staff that have recently joined. I look forward to Wednesdays and Fridays the most as these are the days Indigo, the therapy dog comes to the office. She is a beautiful chocolate Labrador, and she makes everyone in the office so happy.
8:00 am
I read through my emails, check my calendar, and read through any corporate messages and updates on the ATO intranet. While I have set my priorities for today, there's always the chance these priorities will shift as new pieces of work come in. I am the administration lead for the ATO Change Network, so having the ability to shift focus comes naturally. I was given the opportunity to join the People Change Management team for my second rotation in the Evergreen Program. Sometimes my Manager checks-in with me to see how I'm going and talk through the day's tasks.
10:00 am
We have a team meeting which gives everyone in our team an opportunity to check in with each other. We have a large team, spanning across many sites across Australia so it's important to regularly connect with those colleagues that are not in the same office. Our team meetings help me to understand how my work fits into the team's broader priorities and gives me an opportunity to hear what my colleagues have been working on too.
10.30am
It's now time to dig into my priorities for the day! I'm working with a colleague on the development of a suite of short, punchy videos tailored around Change Management and frameworks. I have been supporting with script review, the planning and design of the videos as well as postproduction editing. I put my hand up to help on this project as it was something that really interested me.
12:00 pm
At midday, I eat lunch with some of the other Evergreens. We have built a strong bond within our group and we look forward to spending our lunch breaks catching up. I am thankful for the connection we have formed through the program it has really helped create strong working relationships and personal friendships at the same time.
12:30 pm
Once I am back in the office, I make myself a coffee and dig back into my work.
The design lead has drafted the script for our next video and has asked me to review it. I make suggestions and recommendations on the script, shortening the lines to make it easier on the person who will be starring in this video, and I make editing and style recommendations using story boards.
This video is now ready to film – tomorrow I will head into the Brisbane City office to assist with production. The video production team and the editing lab is in the city.
Tomorrow is a big day as I'm filming my own video titled 'Getting involved in Change'. I'm excited to be on the other side of the camera and understand the challenges faced by those who have filmed before me. I'm also excited to talk about Change Management, something I am very passionate about.
3:00 pm
My priorities have shifted as I have received some queries to the team mailbox whilst working on the video production. My manager has been pulled to critical work and requires my assistance pulling together some talking points for an onsite Change Management session she has been asked to deliver on short notice.
I go through my notes from past staff sessions compile a list of useful links and documents, including a presentation I designed, and adjusted it in case the room has sharing capabilities.
4:30 pm
It's time for me to start packing up for the day – I do a quick clean-up of my desk and check my calendar for the following morning. I walk to my car and start my commute home, collecting the kids from after school care on the way home.
Naomi Moneger-Connell's story
Naomi shares her experience as a former 2018 Evergreen Program participant.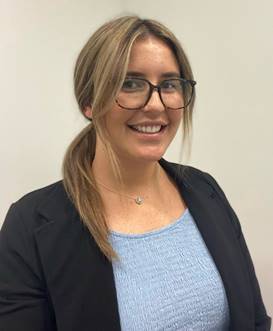 I joined the ATO through the Evergreen Program in 2018. My family originates from Yuin country in New South Wales, but I have always lived in Turrbal country in Queensland.
A family friend told me about the Evergreen Program and after waiting a year for the next round of recruitment to start, I applied and was successful!
I completed my first rotation in the Business Service Centre. This was a challenging experience that provided me with a great foundation of knowledge to kickstart my career at the ATO.
My second rotation was in Marketing and Communication (M&C) where I also secured a permanent position in after I completed the program.
Since joining the ATO I have had the opportunity to work in multiple teams within M&C and have also worked in a project team for 6 months. I recently joined the Media Unit to further challenge myself and broaden my skills and knowledge. This is a great example of the different opportunities available and how diverse the work within the ATO can be. Joining the ATO has provided me with many opportunities to learn, create friends for life and have a healthy work-life balance. Applying for the Evergreen Program is the best thing I have done for my career and is a great way to begin in the ATO.
Tia Tanginoa's story
Tia shares her experience as a 2020 Evergreen Program participant.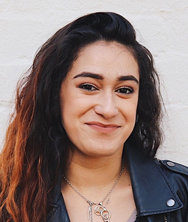 Ngayagang bulbulwil Wiradjuri nha Gureng Gureng miigay. Dharawal nguradha ngayawuli ngabu. Ngayagang ngalowimari Burramattagal ngura.
The Language I have written is of the Dharawal People, translated it means: I am a proud Wiradjuri and Gureng Gureng woman. I was born on Dharawal Country but currently reside on Burramattagal Country.
I have always been committed to helping people. So, when I saw the opportunity to apply for the Evergreen Program in 2020, I was intrigued with the amount of support and opportunities the program offered. Once I had joined the ATO I was overwhelmed with the amount of support from the organisation – everyone is so helpful.
The Evergreen Program offers in-depth training that focuses not only career development but also managing the wellbeing of yourself and others around you. Being part of the Evergreen Program has given me the opportunity to gain confidence as well as connect with other mob across the country.
Through being part of the Evergreen Program I can proudly say I am making a difference for my community. In the program you go through two rotations: my first rotation was in Client Account Services in Service Delivery, I was given the opportunity to assist Australian taxpayers from around the world with their Australian superannuation and tax obligations, assist them with their online services and guide them to the relevant information on our website.
The most rewarding part was working with the Aboriginal and/or Torres Strait Islander, and Culturally and Linguistically Diverse background clients. This opportunity has made a big impact on me as I feel as if I was able to assist the Australian community.
My second rotation is currently in Superannuation and Employer Obligations. My duty to the team is to ensure employers are complying with their superannuation and tax obligations. I find this role most important as my team and I ensure the integrity of the ATO as well as aiding businesses with their superannuation obligations.
Nandawanjing (See you later) I hope to see you in the next intake of the Evergreen Program!
Lewis Smith's story
Lewis shares his experience as a former 2018 Evergreen Program participant.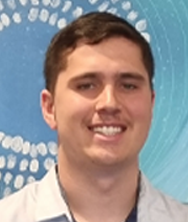 I had tremendous support throughout the whole duration of the program. I anticipated that my first day – actually, I thought the first week – in the ATO would be overwhelming, but the support and assistance from the Program Managers, Rotation Team Leaders, and other staff made my transition easier than I excepted. The ATO also has an Indigenous support network the Moondani Network, that made my experience even easier.
The program itself involves two rotations in different areas of the ATO, my rotations were Intermediaries and Lodgments (IAL) and Pay As You Go Instalments (PAYGI).
In my first rotation in IAL, I gained valuable skills and experience including communication with internal and external stakeholders, and experience using different ATO systems. This really helped with my development as I was new to an office environment and none of my previous jobs involved a computer.
My second rotation was in PAYGI, I really enjoyed this rotation as it was more challenging as I was able to undertake more complex work. In this team I had the opportunity to travel interstate as part of an education campaign on introducing new penalties to the PAYGI product.
After completing the Evergreen Program in 2018, I was permanently placed into an area of the ATO called the Foreign Investment Program where I have worked in a range of different teams. Using my skills and experience gained on the Evergreen Program, I was able to progress quickly in this work area. I have been offered numerous higher temporary roles and recently, I was successful in obtaining a permanent APS5 position and I'm now working at the APS6 level (higher duties) undertaking complex compliance cases. For the last six months I've been the acting Team Leader.
Looking back on my career, I credit the Evergreen Program for giving me a strong foundation to build on, along with the tools I needed to progress in the ATO. I continue to get involved and help the Evergreen Program and participants whenever I can.
Meet some recent participants and hear about their experiences on the ATO Evergreen Program.