Our commitment to diversity
We are committed to creating a diverse and inclusive work environment, where ATO staff feel valued, connected and can bring their unique and whole selves to work. This in turn improves creativity, integrity, productivity, and engagement, and allows us to make a positive contribution to the broader Australian community.
We are committed to ensuring an accessible and inclusive work environment to enable people with disability to participate fully in all aspects of employment. We apply reasonable adjustments to remove the barriers to participate in work.
For more information, see our commitment to diversity.
Disability affirmative measure
So we can better serve the Australian community, we are increasing the representation of people with disability in our workforce. We are taking action to achieve this by applying disability affirmative measure recruitment provisions to some vacancies. This means the positions are open only to people with disability.
If we have applied the disability affirmative measure to a vacancy:
we will let you know in the job advertisement and on the application form
the position is only open to people with disability
we use a competitive process to assess suitability, with our assessment focused on the work-related qualities needed for the position.
Meaning of disability
Persons are considered to have a disability if they have a limitation, restriction or impairment, which has lasted, or is likely to last, for at least 6 months and restricts their everyday activities. This also includes episodic conditions if they are likely to recur.
For more information, see the Australian Public Service Commission definition of disabilityExternal Link.
Evidence of disability
To be eligible for employment under the disability affirmative measure, you must give us evidence that you are a person with disability. This does not need to include information about your type of disability unless the vacancy itself has been restricted to people with a particular type of disability.
Suitable evidence of a disability may be a:
certificate or letter from a registered medical practitioner
letter from a disability employment service or Workforce Australia provider
letter from a secondary or tertiary institution disability services unit, in relation to a recent student
If you need to get one of these documents, you can use the, Template for providing evidence of eligibility for disability, at APSC Disability affirmative measure – a guide for applicantsExternal Link.
You will need to provide evidence if you are shortlisted for the next stage of the application process.
RecruitAbility
We apply the RecruitAbilityExternal Link scheme to all advertised job vacancies.
We are committed to supporting the employment and career development of people with disability. If you opt in to RecruitAbility, declare you have a disability and you meet the minimum requirements of the role, we'll progress you to the next stage in the assessment process. To opt in, follow the instructions in our application form.
Workplace adjustment
We make workplace adjustments to allow people to:
participate to their maximum potential in recruitment processes and training opportunities
perform their duties safely in the workplace
have equal terms and conditions of employment.
We want every applicant to perform at their best. We provide reasonable adjustments to support you through all stages of the recruitment process.
You can let us know about any adjustment or assistance you may need to participate in the selection process:
through the job application form
by reaching out to the contact officer to discuss.
You can find the contact officer details in the candidate information kit. For more information, see contact officer details.
Adjustments are available throughout the recruitment process, but are not limited to:
recruitment materials in accessible and alternative formats
clear written and visual information about the interview process
provision of interpreters, readers, attendants or other work-related assistance
interview via phone or video
questions in advance of the interview to help you prepare
additional time allowed for an interview
opportunity to have a support person attend
an interview environment that is inclusive for all candidates.
If you accept a role with the ATO you will also be able to request reasonable adjustments in the workplace.
Employee support
We are a gold member of the Australian Network on DisabilityExternal Link.
In 2022 we were ranked as the second highest Australian employer on the Access and Inclusion Index and awarded Best in Class for Commitment.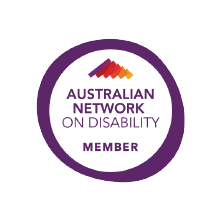 We also offer support through our:
senior leader diversity champions who promote inclusion, advocate for best practice, and foster an inclusive and successful workforce enabling talent to thrive. They drive and support the implementation of the 2024 Diversity and Inclusion Strategy
disability inclusion officers who support employees with disability at any stage of their employment lifecycle and improve understanding of disability across the ATO
workplace adjustments and support mechanisms for people with disability or injury, including a WorkAbility passport
employee networks – National Disability and Ally Network and Neurodiversity Network. Our networks aim to create an inclusive workplace culture where diversity is acknowledged, respected and valued.
Apply today
We recommend you take a look at what we can offer you, what we look for, and how to apply at Careers.
See our recruitment process so you're ready when you find a great job to apply for.
Check out our ATO careersExternal Link portal, where you can:
search for jobs
set up job alerts
submit your application.
The Australian Taxation Office (ATO) offers rewarding job and career opportunities for people with disability.