A career in the ATO
You'll have the opportunity do work you can't do anywhere else. Your work is meaningful and delivers real benefits for all Australians. Hear from our people about how a career with the ATO can take you somewhere unexpected.
Watch:
Our culture
We strive for a vibrant, client-focused, future oriented culture. It positions us to thrive in a changing world. Our culture helps us deliver a contemporary and more responsive way of doing business.
Our cultural traits support us to deliver the right outcomes for the community. Watch our short video that demonstrates how we do this.
Watch:
Be yourself with us – inclusion is for everyone
One of our greatest assets is the diversity that our staff bring to the organisation. We recognise that a diverse and inclusive organisation is important. It is pivotal to fostering a work environment where employees can be authentic.
We support inclusion and celebrate diversity. We look forward to including you in our plans. Find out more about Our commitment to diversity.
Hear from our graduates
We spoke to our graduates about various aspects of the program:
What I like about the program
We asked our graduates what they liked about the program. This is what they had to say.
Christopher – IT graduate
The graduate program provided me with the opportunity to meet so many positive and enthusiastic individuals who make coming into work each day a fun and enjoyable experience. My fellow graduates are always there to lend help and support to one another when things are tough, as well as celebrate and encourage each other when we succeed. It has been a real privilege to call these people my colleagues and friends.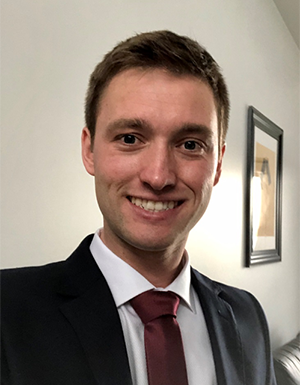 Anastasia – tax technical graduate
I have really benefited from the development and training opportunities provided. By participating in different rotations and training I've had the opportunity to expand my knowledge and skills that are transferrable to different business lines.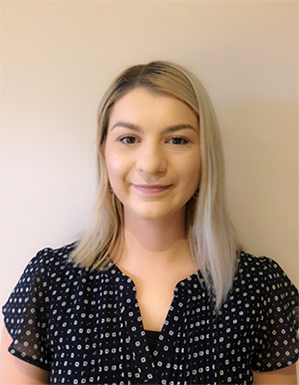 Jane – tax technical graduate
I have especially enjoyed the diverse nature of the work and the team dynamics my graduate rotations have afforded me. I have been challenged on many levels both professionally and personally. My placements have built on my previous knowledge and allowed me to gain new insights into the world of taxation, law and the internal operations of the ATO.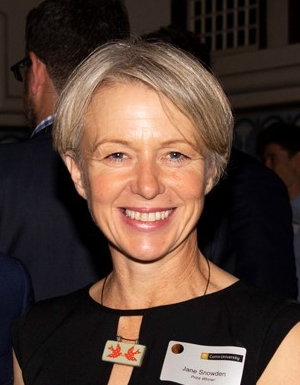 Rotations
You may be curious about where we'll place you in your rotations. We asked our current grads to discuss how their work rotations align with the skills they acquired at university.
Oskar – analytics graduate
My work requires me to solve complex problems in data science, including using machine learning to develop risk models, or using visualisation tools to analyse data leaks such as the Paradise Papers. On a day-to-day basis, this means coding, in programming languages I hadn't learnt in my maths and physics majors. However, the analytical thinking I developed throughout my degree has enabled me to learn these on the job and tackle the various problems my team is working on.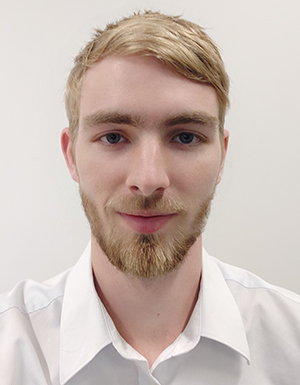 Mikhele – taxation graduate
My first rotation was in Small Business Employer Assurance where I assisted small businesses with meeting their business activity statement and pay as you go lodgment obligations. This work aligned well with my accounting degree, I was working directly with small businesses and utilising the knowledge of small business obligations that I acquired while at university. I am currently working in Objections and Review for individuals, which utilises my accounting background while exposing me to the legal side of taxation, building on knowledge gained at university.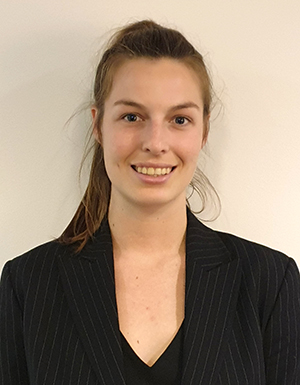 Kyla – IT graduate
In my first rotation, I was assigned to the Project Management Office in Enterprise Data & Analytics (ED&A) as an IT project officer. My rotational team leader was great and wanted me to experience additional roles and teams within the ED&A branch to give me a wider understanding of the work we do in the ATO. I really enjoyed the experience of working in other areas and teams within the branch; it broadened my skills and allowed me to network with new people. My diverse experience included working as a scrum master, as an IT systems analyst and in an IT security analyst role. You learn a lot of technical skills in your rotations as you need to be knowledgable across different areas within IT.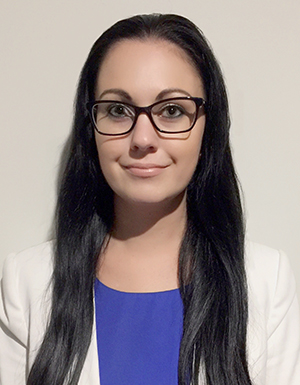 Training
In the testimonials below our grads discuss how their learning and development has been supported throughout the grad program.
Sonia – IT graduate
I'm currently working as part of the Payment Thinking Signature initiative from within the Application, Architecture & Design (AAD) team. The graduate program is a great way to kick-start my journey at the ATO; we are provided all the necessary tools and support to establish ourselves within the workplace.  Not only are we given the opportunity to strengthen our technical skills, but we're also appropriately trained to refine our interpersonal skills. We're given these opportunities in both a classroom environment – where we're encouraged to participate in a safe and low-risk space – as well as through on the job experience. As a graduate, this is essential to my development and it enables me to be well equipped for any challenges I face.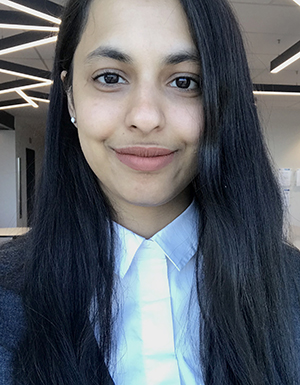 Chelsea – tax technical graduate
Learning and development is widely supported in the graduate program. The weekly training allows us to develop both tax technical knowledge and soft skills, which we consolidate in our milestone assessments and utilise in our rotation placements. The webinars highlight business lines within the ATO to provide us with a better understanding of the ATO as a whole, and expose us to possible areas of interest in our ATO career.  There are also ample opportunities for individual learning and additional support through access to resources, such as ATO self-paced training, Lynda, Udemy and Padmore City (an interactive, gamification-type program).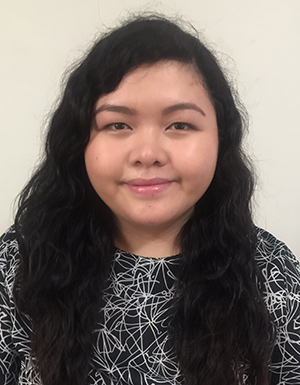 Vishni – tax technical graduate
Learning and development is significantly supported through weekly training, support to attend other technical training sessions of interest (even those in other sites) and constant support for development from program managers and rotation team leaders.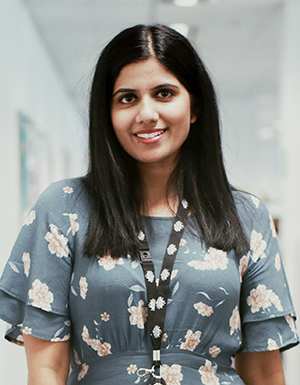 Induction
During the first few days of your career with us, you'll participate in an induction. You'll meet your Program Manager, rotation team leader and fellow graduates. We'll cover some essential information about the ATO, the program structure and program expectations.
Let's hear what some of our 2019 graduates thought about their induction experience.
Wadad – HR graduate
I was nervous and excited going into my first week at the ATO. As a human resources graduate, I knew I'd be outnumbered by the tax technical graduates. Induction helped calm my nerves by showing me what to expect in my first few days, and giving me plenty of time to get to know my fellow Sydney graduates. The HR-specific induction was an amazing opportunity to learn about the ATO People business line, and discuss the different areas of HR in the ATO. I also got to meet the other HR graduates across the country, which has helped with creating rapport among us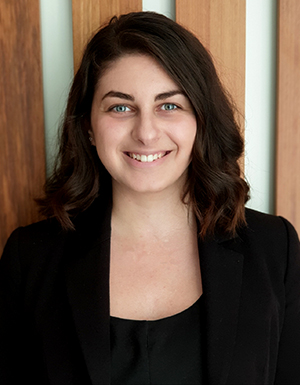 Tess – tax technical graduate
Starting my first full-time job straight out of uni was initially extremely daunting. Fortunately the ATO organised a three-day induction for all Melbourne Graduates before we started our rotations, which really helped ease the nerves. The induction allowed us to meet each other and our program managers. It was very well run and engaging and gave us a great insight into what was to come. My favourite parts were meeting all the other new grads, past grads and learning my first rotation placement.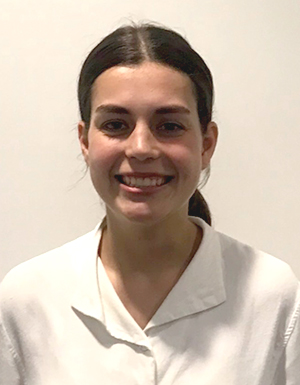 Culture
What have you discovered about the culture at the ATO during your time on the grad program?
Oskar – analytics graduate
The data science area of the ATO (called Smarter Data) is a fantastic place to work. It's a relatively small community (600 employees Australia-wide) filled with lovely people who are genuinely excited about the work they're doing, and managers that are willing to try new ideas. There is plenty of support for people wanting to learn new things, and we are regularly encouraged to collaborate and share knowledge with people working on other projects. In Smarter Data particularly, communication channels between employees and senior managers are relatively open, and we're often encouraged to present and discuss our work with clients directly.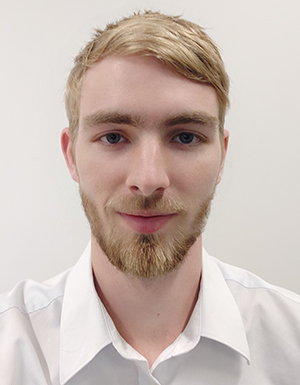 Hayley – analytics graduate
The culture at the ATO delivers a friendly, diverse, inclusive and collaborative work environment. As a graduate, my knowledge and skills are valued and I'm trusted and empowered to work independently on meaningful work. My leaders have a positive mindset and encourage me to always 'give it a go'. The ATO provides many opportunities for skills development, and self-improvement is highly encouraged for all ATO staff.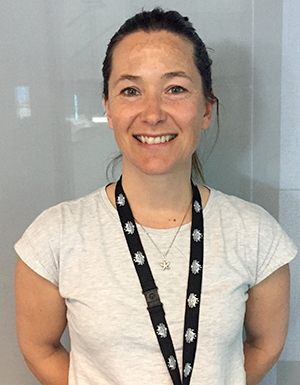 Isaac – analytics graduate
The culture in the ATO is different from anywhere I have worked before. We're a big organisation and have a strong organisational culture across all sites, but we also have our own team cultures that collectively contribute to this. Diversity is embraced and we have the freedom to express that in our work, our conversations over tea and coffee, and everything we do here.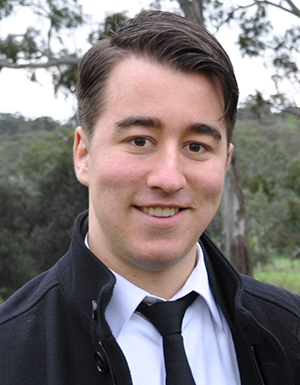 It's not all work and no play!
Graduates love a good social occasion. We asked last year's grads to fill you in on some of the social aspects of working for the ATO.
Cameron – tax technical graduate
Yes there is a social aspect to the grad program! Right from the beginning of the program, the induction sessions provided a great opportunity to meet my fellow grads and make lasting connections. My fellow graduates and I would meet up at the ATO happy hour every two weeks. This gave us the opportunity to catch up and share our recent work experiences. The weekly training sessions also provided a great opportunity for us all to collaborate and work together.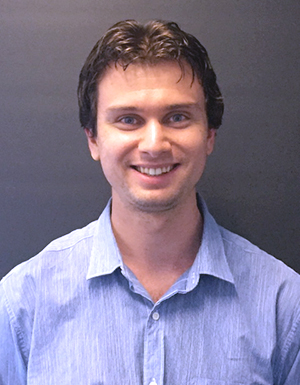 Hear from our people about how a career with the ATO can take you somewhere unexpected.